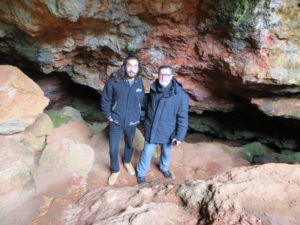 Dionisio Cañas translations (2013-2014)
With support from the Davenport College Seymour L. Lustman Memorial Prize and a Kingsley Trust Association Post-Graduate Fellowship from Yale University, I lived in Tomelloso and Madrid, Spain, studying and translating the poetry of Dionisio Cañas. While there, I got involved with Perro, demasiado humano, a documentary about dog abuse directed by Clara López Cantos, and Nueva York, ego fui, a performance project by Sonia Ruiz Parra and Cristina Rodríguez Chacón that explores the importance of NYC to contemporary Spanish poets.
University lit mags (2009-2013)
I studied English and Creative Writing at Yale University (B.A., 2013), where I worked with Louise Glück, Richard Deming, and Peter Cole. I served as Editor-in-Chief of The Yale Literary Magazine and contributed poems and criticism to The Yale Poetry Review, founded by Max Ritvo.
Research & writing about George Oppen (2012-2013)
With support from a Linck Summer Fellowship and a Richter Summer Fellowship, I conducted archival research on the poet George Oppen at the Mandeville Special Collections Library (UC San Diego) and the Beinecke Rare Book and Manuscript Library (Yale University). This research was towards my senior thesis, "'We Say': The Poetics and Ethics of George Oppen's 'Of Being Numerous.'"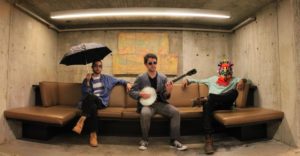 Sugarbat (2011-2014)
In 2011, I formed the band Sugarbat with Julian Reid (piano), Matt Lindauer (banjo), and me on drums. We recorded this EP. Drawing from jazz/rock/soul/bluegrass, we played original music and covered songs by artists like Béla Fleck and the Pointer Sisters. We performed at venues such as Café 9 (New Haven, CT) and on the radio program Moon Cheese Baby (WCNI, New London, CT).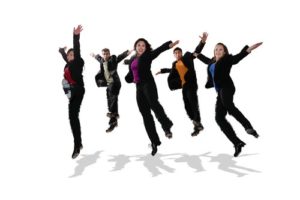 Member of Cats Paying Dues, directed by Andrew Nemr (2005-2008)
With this NY-based tap dance company, I performed at festivals such as Celebrate Brooklyn (2007), Fête de Danse (Rouses Point, NY, 2006-2008), and the Tap Extravaganza (NYC, 2006 & 2007), and at venues such as BRICstudio (Brooklyn, NY), MASS MoCA (North Adams, MA), and Playwrights Horizons (NYC). I was fortunate to get to spend time with Jimmy Slyde, Henry LeTang, and Bunny Briggs.
Member of Tap Kids, directed by Lisa Hopkins (2002-2006)
As a member of the Tap Kids Touring Company, I performed around the US and abroad, including on the Jerry Lewis Telethon (National Broadcast, 2005); at the Tamaulipas International Dance and Theater Festival (Mexico, 2005); at the Reopening of the Royal Theater Carré (The Netherlands, 2004); and at venues such as the Cerritos Center (Los Angeles) and the Duke (NYC).
Solo tap performances
I had the opportunity to perform with dancers such as Michelle Dorrance, Dormeshia Sumbry-Edwards, Michela Marino Lerman, and Sean Jackson, and with musicians such as the Meetinghouse Jazz Orchestra, Yoon Sun Choi's E-String Band, and the Revive Da Live Big Band. Some performance highlights include the Drum Boogie Festival (Kingston, NY, 2011), Antonio Martorell's La Plena Inmortal at Hostos Community College (Bronx, NY, 2007), and an international spa convention (?!) with Cait Jones at the Venetian Hotel and Casino (Las Vegas, 2006).